Advisory Board Member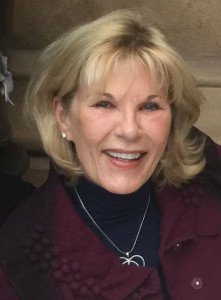 Sandra Marnell is a delightful success story. She was born in Andrews, Texas, and came to Las Vegas 54 years ago as a foster child where by that time she had already lived in 27 of the 48 states. She beat the odds of her younger years by becoming successful in her own right with her business experience in the Design/Build industry.
Sandra received her Interior Design education from the Las Vegas Interior Design Institute. Some of her clients were the Dunes, Caesars Palace, Hilton Flying M Ranch, Mandeville Island Remodel, and many high-end design built properties in Las Vegas. She was also the designer, owner/operator of the Rio Hotel.
With a passion for travel, Sandra had traveled the world – most of Europe, the Caribbean, Latin and South America, Asia, Hong Kong, Tokyo and Singapore. She travels to visit her daughter, who is an Olympic Contender in Dressage and her family in California and her son, who was the designer, owner and operator of the M Resort, and his family who have ties to Nevada, California and Alaska. Sandra resides in Las Vegas.