Advisory Board Member & Community Liaison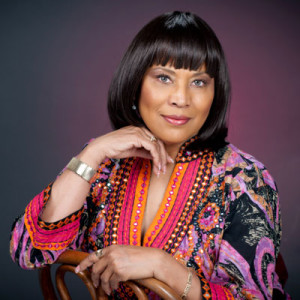 Socially inspired, speaker, writer and activist, Quincella (Quin) Rivers, author of the forthcoming book" Think of Me When You DrinkTea" Her book is a collection of insightful, often controversial poems that address the issues of social justice. Three of her poems have already been published.
A member of the Alpha Kappa Alpha Sorority, Quin Rivers won 1st Place in the 2012 AKA Far Western Regional Conference Literary Competition. Later that same year, she delivered an impressive performance at the "Evening of Song and Poetry" event sponsored by the Women In Music and Art. Her 2013 live recitals included performances at the Aspire Women Conference in Las Vegas. She also performed at the annual Afternoon of Jazz event at the Shakespeare Theater. There she delivered a special rendition of her "Little Black Dress" poem for Louisa Voisine's fashion event.
Quin Rivers is the former Chairperson of the PBS Women Engagement Council's Human Trafficking Committee. She's also the Community Liaison of Purple Wings– a multicultural Las Vegas-based organization that provides services to at-risk girls, some of whom are victims of sex trafficking and other abuse. She is also a member of Sweet Adeline International and is currently singing with the newly chartered Lady Luck Showtime Chorus of Las Vegas.