Art Liaison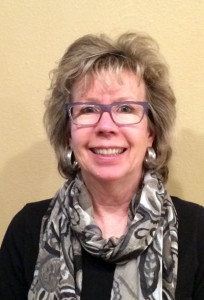 Growing up in Santa Fe, New Mexico, Durette always aspired to be a professional designer. By the age of 15, she was designing her own line of clothing and jewelry and published a catalog with her items for sale. At 22, she found herself with a storefront business employing 5 seamstresses, designing custom clothing as well as supplying local boutiques in Santa Fe and Albuquerque New Mexico with haute couture clothing lines. She has designed for many famous stars and recording artists including Gary Puckett and the Union Gap.
Always desiring to reach and professionally expand, Durette went to TVI in Albuquerque and completed the Architecture program. She worked at her own design business for a few years specializing in restaurants and commercial kitchens. She went to work for Gene Law at Charles David Interiors in Santa Fe. There, she honed her skills in Interior Design, as well as furniture design and manufacturing.
Durette worked almost 10 years for English Architect Malcolm Worby. Here she specialized in residential interior specification. She worked on more than 30 custom homes in Santa Fe and the surrounding area, including the Governors Mansion. Her love of decorative hardware was born, as she imported hardware from Italy and England for her clients. Durette has extensive knowledge in building "safe houses". Homes that are free of chemicals and allergens for her clients that are allergic to the environment.
Ballroom dancing was always a passion for Durette, and she became a professional dancer and instructor. This led to her opening The Ballroom Dance Club studio in Santa Fe.
Upon moving to Las Vegas with her husband in 2001, Durette opened her design business, Durette Candito Design, LLC. Specializing in residential interior design and specification, she currently owns a design showroom as well, Urban Ranch General Store. The showroom carries door and cabinet hardware from around the world, lighting and interior accessories.
Always one to give back, Durette has volunteered and supported several charities throughout the years in Santa Fe, Albuquerque, and now Las Vegas. She was an advocate for the Santa Fe Rape Crisis Center, as well as the Girl Scouts of America, and the Boys and Girls Club. Since moving to Las Vegas, she has been president of NEWH (raising scholarships for students in the hospitality industry), on the board for ALS of Nevada, and board member for the Las Vegas Arts District. She currently sits on the advisory board and is Editor for BLVDs H&D Magazine, and is Art Liaison for Forgotten Song Foundation (raising scholarships for students of music and art).